Day 8 — A thank you letter to someone who's changed your life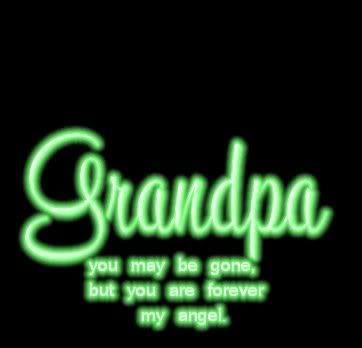 Dear Grandpa,
I know you have been gone for awhile but I want to tell you how much you taught me and how much you changed my life. You taught me all my life to be myself no matter what. To be proud of who I am and who my family was. You taught me to love myself no matter if someone else doesn't. I just want to thank you.
I know I have made decisions in my life that you might not agree with, but I know you are looking down and proud of me. I just want to thank you for making me believe that I can be strong no matter what happens. You taught me so much that I can't even begin to write. I hope you know this. I hope that you are proud of the women, wife, and mother I have become. I hope you see your great grandson and are proud of everything that I am teaching him.
I just want to say, thank you for making me believe in myself, and believing in me when I didn't believe in myself.
I will always be your "grand baby"